Q What methods of payment and insurance do you accept?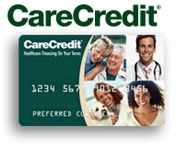 A We accept most methods of payment cash, credit and the insurances Guardian, Aetna, Cigna, Oxford, Metlife, Empire, Signature
Please, be aware that no insurance company attempts to cover all dental costs. Some companies pay fixed allowances for certain procedures and others pay a percentage of the charge. It's your responsibility to pay any deductible amount, co-insurance, or any other balance not paid by your insurance company. We will be happy to help you receive the maximum benefits you are entitled to. However, please, remember that the agreement of the insurance company to pay for your dental care is a contract between you and the company.
---
A A periodontist specializes in the diagnosis, prevention, and treatment of gum diseases. It takes at least two years following dental school to become a periodontist
---
A Implants are made of titanium. They are placed in the jaw where they serve as roots that can anchor crowns or bridges or dentures.
---
Q How long can I wait before deciding to get implants?
A Without the stimulation of a tooth or an implant, the bone in the jaw will atrophy, making placement of an implant more and more difficult over time.
---
Q I brush my teeth every day, why do I have bleeding gums?
A There are many possibilities which should be ruled out. However, the most common reason by far is because food between the teeth and under the gum is being decomposed by bacteria. Their waste products (toxins) are infecting and ulcerating the gums.